Demos
Island Demo (Desktop)
Input: Keyboard / Gamepad
All vehicles in one place. Island demo offers tarmac and dirt roads as well as terrain for testing the off-road capabilities of the vehicles.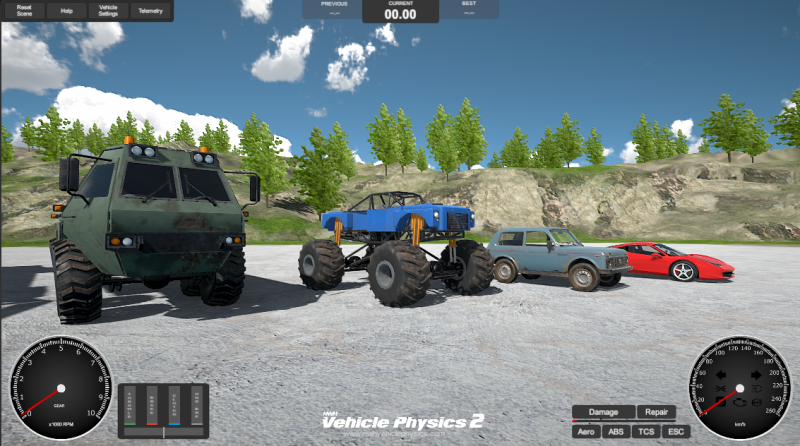 Download
Playground Demo (Mobile)
Download
Monza (Steering Wheel Demo)
Input: Keyboard / Gamepad / Steering Wheel
Intended for use with steering wheels, but can be also driven with a keyboard or a gamepad. Configured with Logitech G29 input bindings and a manual transmission.
Not intended for keyboard control due to use of direct input steering (i.e. no processing/smoothing).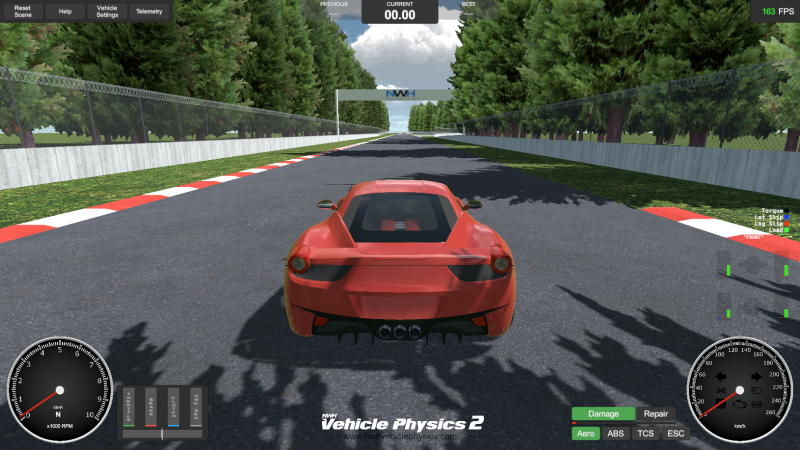 Download
WheelController3D Standalone
Input: Keyboard / Gamepad
Demos for the standalone version of WheelController3D.
Download